eWMS - Excellence Warehouse Management System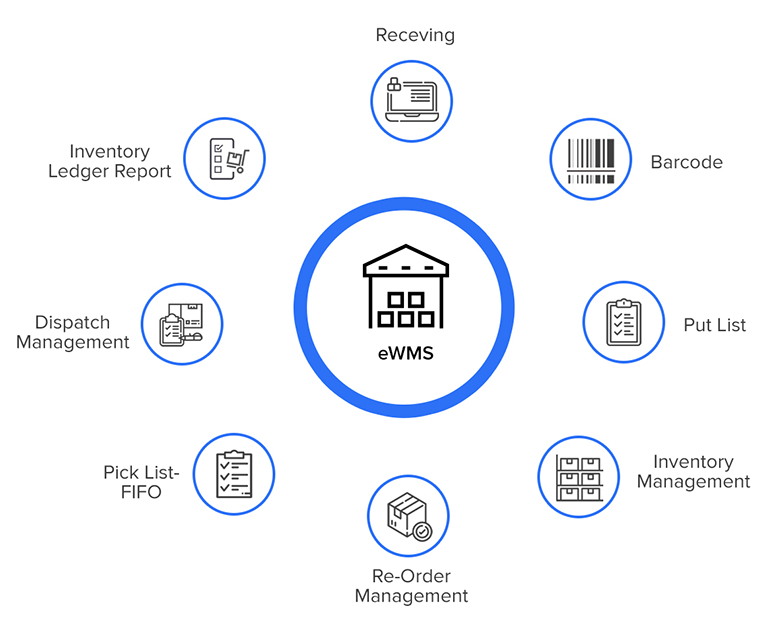 Warehousing is always a key business in Logistics enterprises. On the other hands, there are a lot of operation issues such as inventory management, inbound/outbound management (first in - first out or first in - last out), SKU's locations in stock, transportation, suppliers, customers, reports,...
For those reasons, our eWMS system focuses on and resolves practicle issues by full features, smart, stable operation and high speed. We also develop PDA, Smartphone applications for professional warehouses.
Software features:
Inbound Management
Outbound Management
Inventory management
Location/Rack management
Supplier, Customer management
Pricing Management
Support Carcode/ QRCode scanner and PDA/mobile application
Support API with customs authory for the bonded warehouses or API with e-commerce sites or SME's system
Support with RFID/Robotics/Auto-sorting system